Current events
Next talk on Friday in 9 days by Alexander Rothstein.
News 20.02.2020
"Graphene: the flat all-rounder" on the radio
Site Content:
News 24.09.2019
New publication including cover page: Two-dimensional materials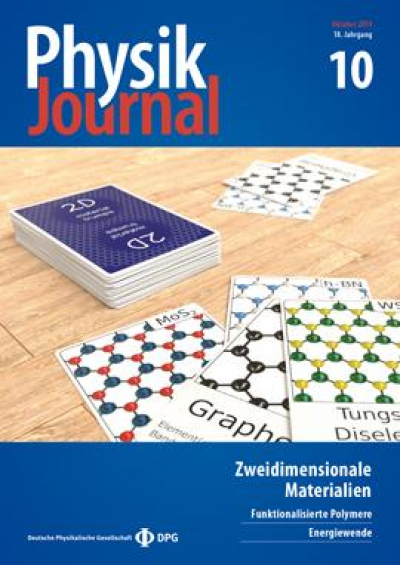 Vielfalt in zwei Dimensionen - Physik Journal 18, 25 (2019) Van-der-Waals-Kräfte erlauben es, aus zweidimensionalen Materialien Heterostrukturen mit maßgeschneiderten Eigenschaften aufzuschichten. Neue Materialien zu entdecken und geschickt zu nutzen, ist ein Garant für den technologischen Fortschritt. Ein prominentes Beispiel ist die Rolle von Silizium in der modernen Mikroelektronik. Zweidimensionale Materialien, insbesondere kombiniert zu Van-der- Waals-Heterostrukturen, besitzen einzigartige Eigenschaften und ermöglichen eine neuartige Elektronik und integrierte Optoelektronik.
read more