Current events
Talk today at 11:45 by Lucas Gartz!
News 16.02.2021
New publication: Pulsed-gate spectroscopy of single-electron spin states in bilayer graphene quantum dots
Site Content:
News 05.11.2020
Sebastian is a Falling Walls Winner in the category Digital Education 2020
The nominating institution RWTH Aachen on the breakthrough:
With the free and open source app phyphox many sensors (even present in old and cheap smartphones) become accessible for students and turns their smartphones in mobile physics labs. Phyphox offers tools and instructions from school to university level and from individual labs with household items during Covid19 lockdown to global experiments to determine Earth's axial tilt. The app, downloaded over 1.5 million and translated in 17 languages, makes science education worldwide more attractive. For more information see here.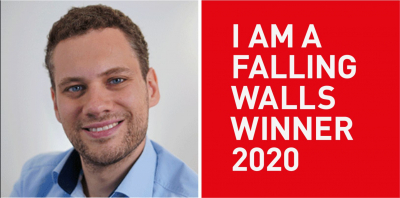 read more