Current events
Talk today at 11:45 by Lucas Gartz!
News 16.02.2021
New publication: Pulsed-gate spectroscopy of single-electron spin states in bilayer graphene quantum dots
Site Content:
News 15.05.2020
RWTH Start-Up Grant for Christian Volk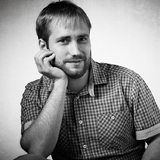 Christian Volk receives a RWTH Start-Up Grant for his proposal with the title: "Towards thermal conductance measurements as a probe for topological states in two-dimensional quantum systems". Congratulation!
read more